Financial Planning Templates,
Budgeting Resources, & More
Use these financial planning templates, budgeting resources, and calculators to get a better handle on your money.
Thinking about changing careers? Do you know if you can afford to right now? At Guiding Wealth, we believe in making educated decisions based on as much information as possible.
This easy-to-use Career Change Calculator shows you exactly how much a vocational change would affect your financial situation, risk tolerance, and lifestyle. Discover how much you need to save before making the big leap so you're ready to move forward with confidence.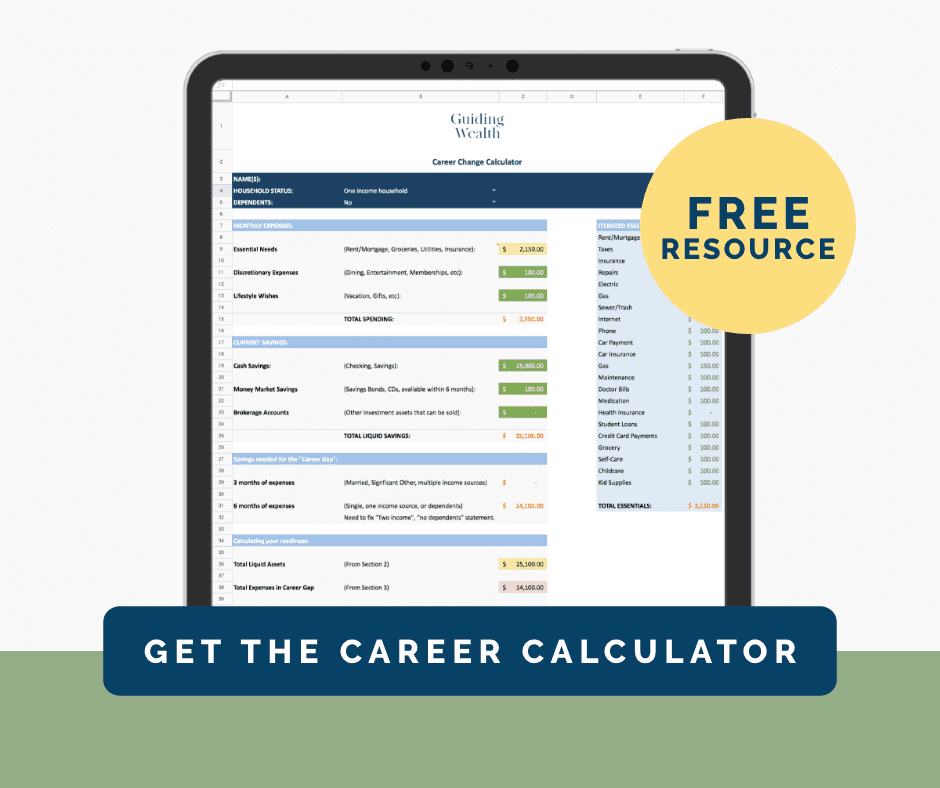 See Your Money in a Whole New Light
with the BudgetingBlocks™
Does your budgeting method work for you? Or are you just going through the motions? It's hard to stay consistent when your options are boring spreadsheets or complicated apps. BudgetingBlocks™ is a completely different approach — one that makes managing your money simple and fun! A gamified, interactive approach, BudgetingBlocks™ allows you to visualize your money and decide exactly how you want to allocate it. Grab the blocks, pour your favorite drink, and reconnect with your budget!