Talking to your aging parents about money can be hard.
Here's a guide that can help you
As your parents age, you will naturally begin to wonder what their wishes are, how you'll help take care of them, and what to do if they're not able to take care of themselves.
That's why it's so important to talk about their wishes and their finances before it's necessary. But that doesn't make it easy.
Just the thought of talking to our parents about money can feel stressful.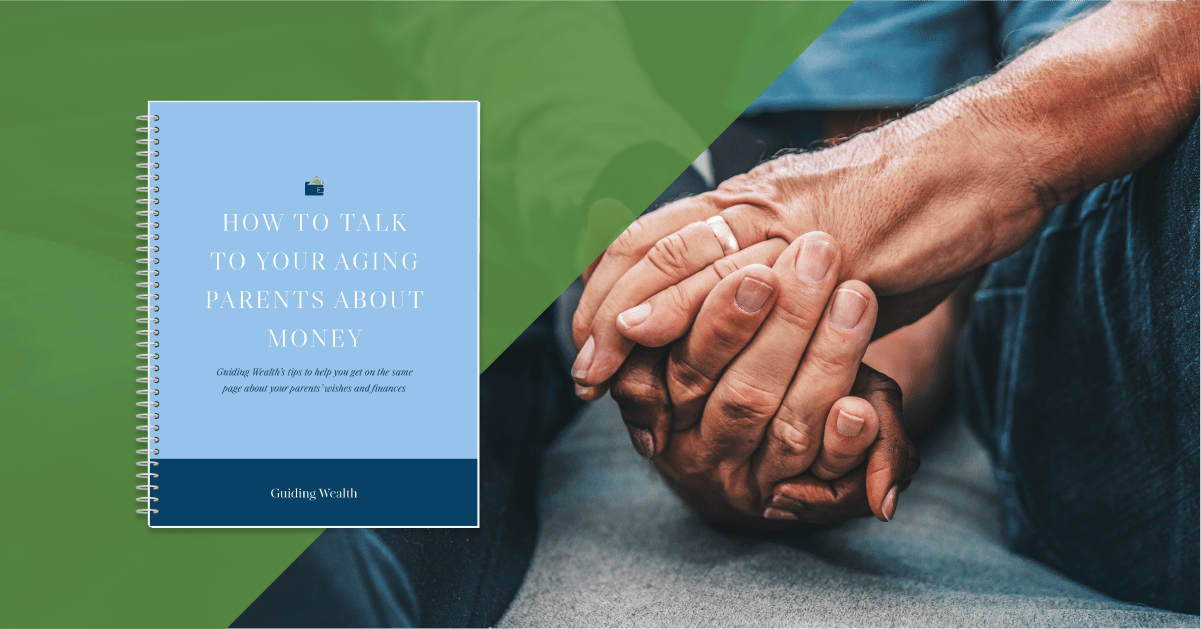 That's why we've created a guide called How to Talk to Your Aging Parents About Money. In it, we'll help you:
Map out how to start the conversation

Establish some ground rules and expectations so nobody gets upset

Ask the right questions 
We made this just for the adult children of aging parents, who want to make sure they honor their parents' wishes later in life.
The best part? It's free!
At Guiding Wealth, we work with individuals and families to make sure that everything they have worked hard for is protected.
We partner with clients to make sure they have the plan and strategy, but also the resources to feel confident and connected. 
This guide is just part of what we offer our clients, and we're giving it to you totally free.
Because we believe

families should support one another, and that adult children should know how to care for their parents as they age.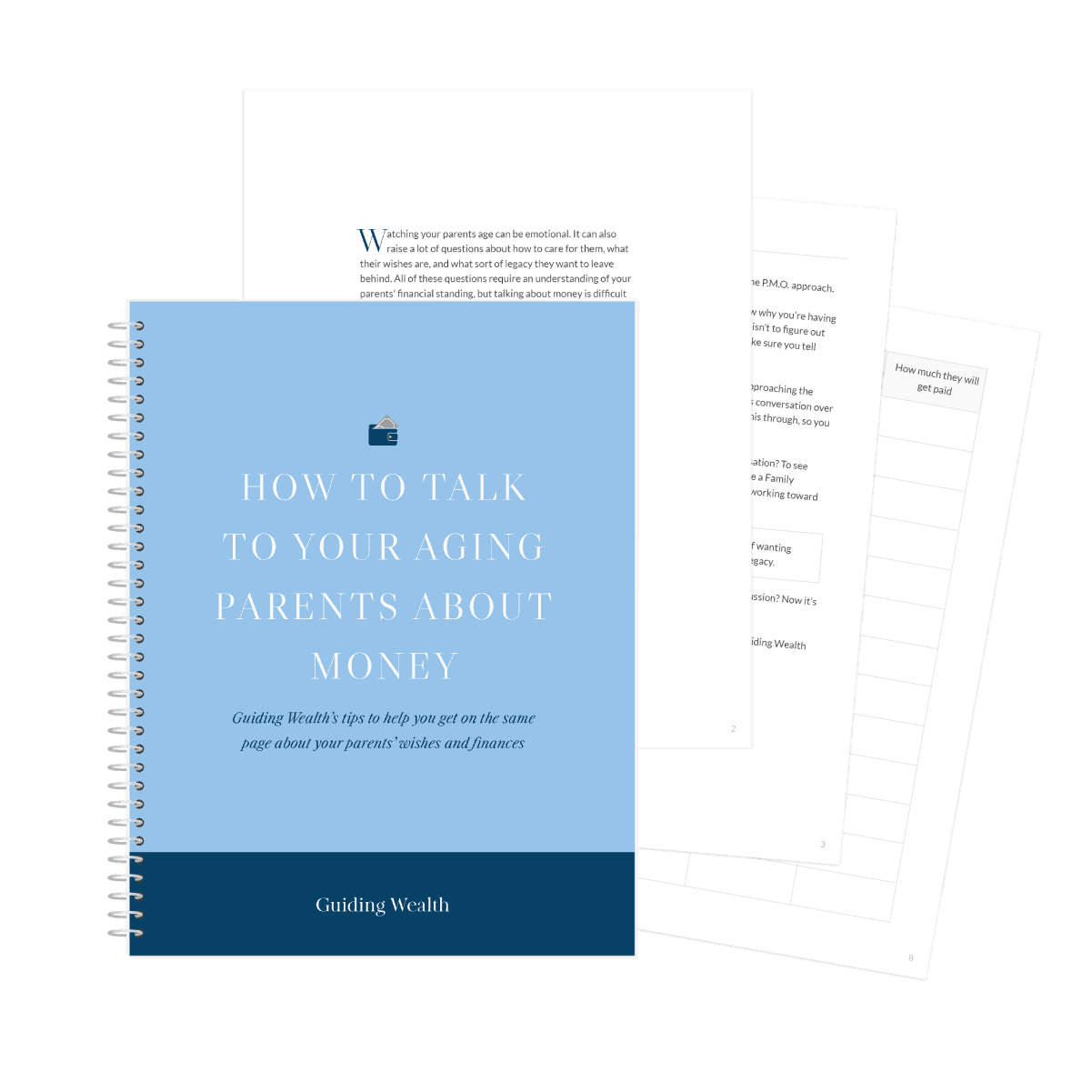 In this guide, you'll get:
Actionable steps to start this sometimes difficult conversation

Exercises to help you think through with your parents about the different facets of their life and finances

Advice on how to handle the conversation tactfully

Reassurance and resources to help you continue the conversation and protect your parents as they age
If you're ready to make sure that your parents are protected throughout their long lives and that you are able to care for them to the best of your abilities, this guide will help.
It's totally free, and will be delivered right to your email inbox.