We've all received those annoying texts, emails, and phone calls letting us know that our warranties have expired, that our credit card has been frozen, or that "unless we send $99 right now," our software will no longer work — whatever that means! 
Worse yet, many spam calls, texts, and emails try to pose as the IRS, saying that you are being audited or will even be arrested if you don't pay overdue tax amounts, which can be a scary message to receive.
These are just a few common examples of security fraud and phishing scams that occur in the U.S. and across the world every day. In fact, nearly 46 billion "robocalls" were made to Americans in 2020. Since the COVID-19 pandemic began in early 2020, there has been a significant increase in phishing scams, as well as other types of fraud attacks.
What can you do to stay safe from security and finance fraud attempts like these? What should you look out for as these scams become more and more sophisticated?
Common Types of Fraud Attempts
The first step to preventing any sort of successful scam, especially a request for money, is to validate the source. No matter who calls you, emails you, or texts you, check the source to see if it's a company or a person you work with. 
For example, let's say you get a call from your "car warranty company." If you have a car warranty, check your paperwork to find the company's corporate number, call them, and follow the prompts to talk to someone about your specific account. If you don't have a warranty on your car, you have nothing to worry about.
Another common scam our clients get is a call that is supposedly from their bank, asking if they can "confirm a few things about their account." This is a common phishing attempt, which means that fake companies pose as reputable companies to get you to reveal personal information. Before discussing your information, insist on calling your bank back at the number you have on file (or searched online for) — not the number the scammer gives you. If you call your bank back and nobody knows why you've received a call, it's a scam.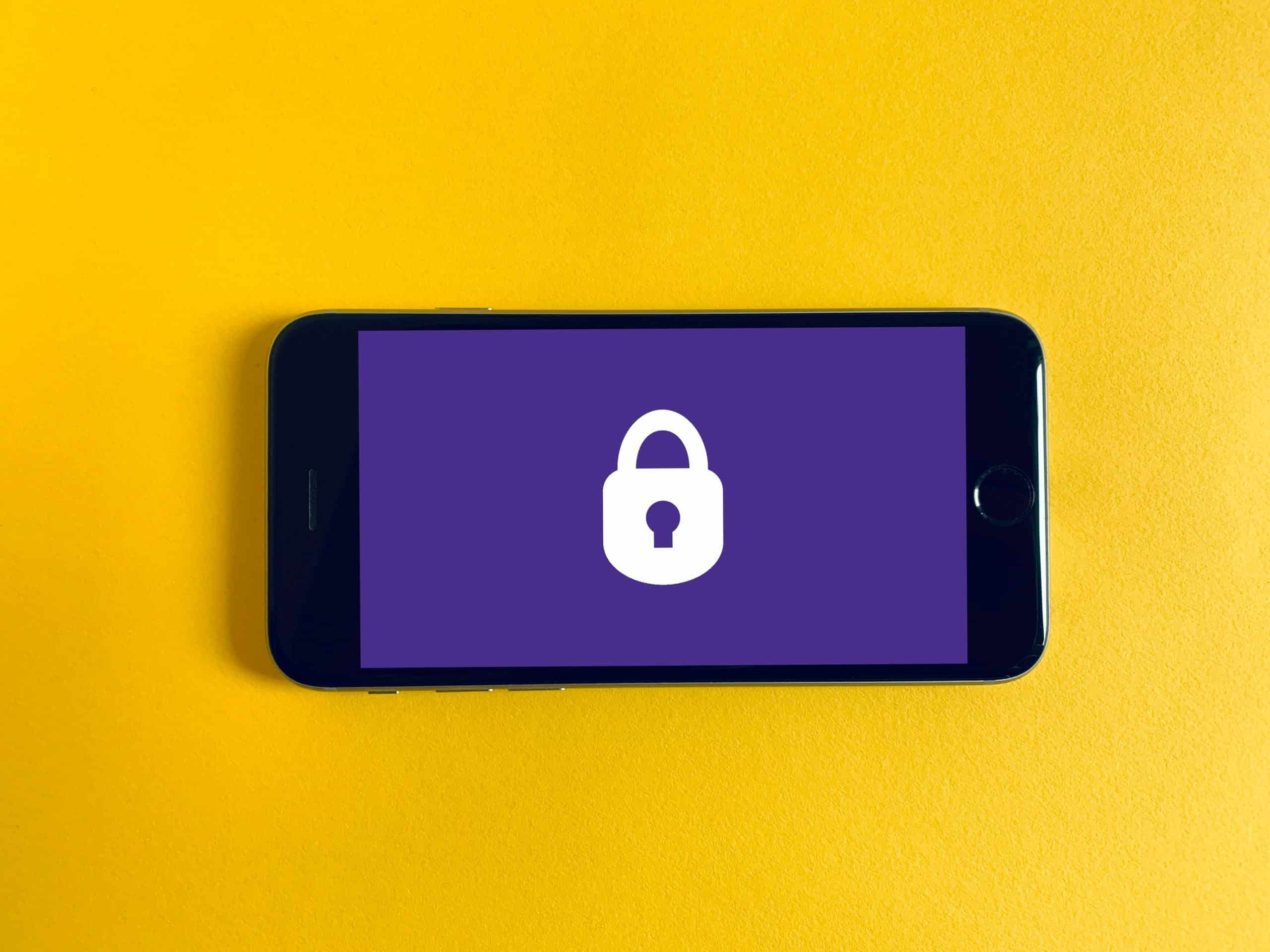 Fraud attempts come in email form, too. You may see an email that looks like it's from a family member or coworker, with nothing but a link or a request for money. Do not click the link in that type of email! Verify the email address first. Sometimes you'll need to expand the window and double click their name to see the address. Verify that it's actually their address and then call or text that person to see if this is a legitimate request.
Recognizing Scams

Most scam attempts are identifiable by:
How generic they are.

"The bank is requesting you update your contact information."

The information they ask for.

Valid institutions don't call you to ask for sensitive information over the phone, text, or email.

The way they contact you.

The IRS communicates only via mail, so phone calls are not normal. Google also isn't going to call you to tell you your Gmail account is going to be closed.

How aggressive they are.

If a phone representative or email contact is getting pushy or telling you "you must do this now," odds are it is a scam.
New COVID-19 Fraud Attempt
As of April 2021, the Federal Trade Commission (FTC) logged more than 455,000 consumer complaints involving COVID-19 or stimulus payments, the majority of which related to identity theft or fraud. These pandemic-specific scams have cost consumers over $410 million.
Because these attempts evolve to match new coronavirus information and trending headlines, it can be even more difficult to spot fraud attempts.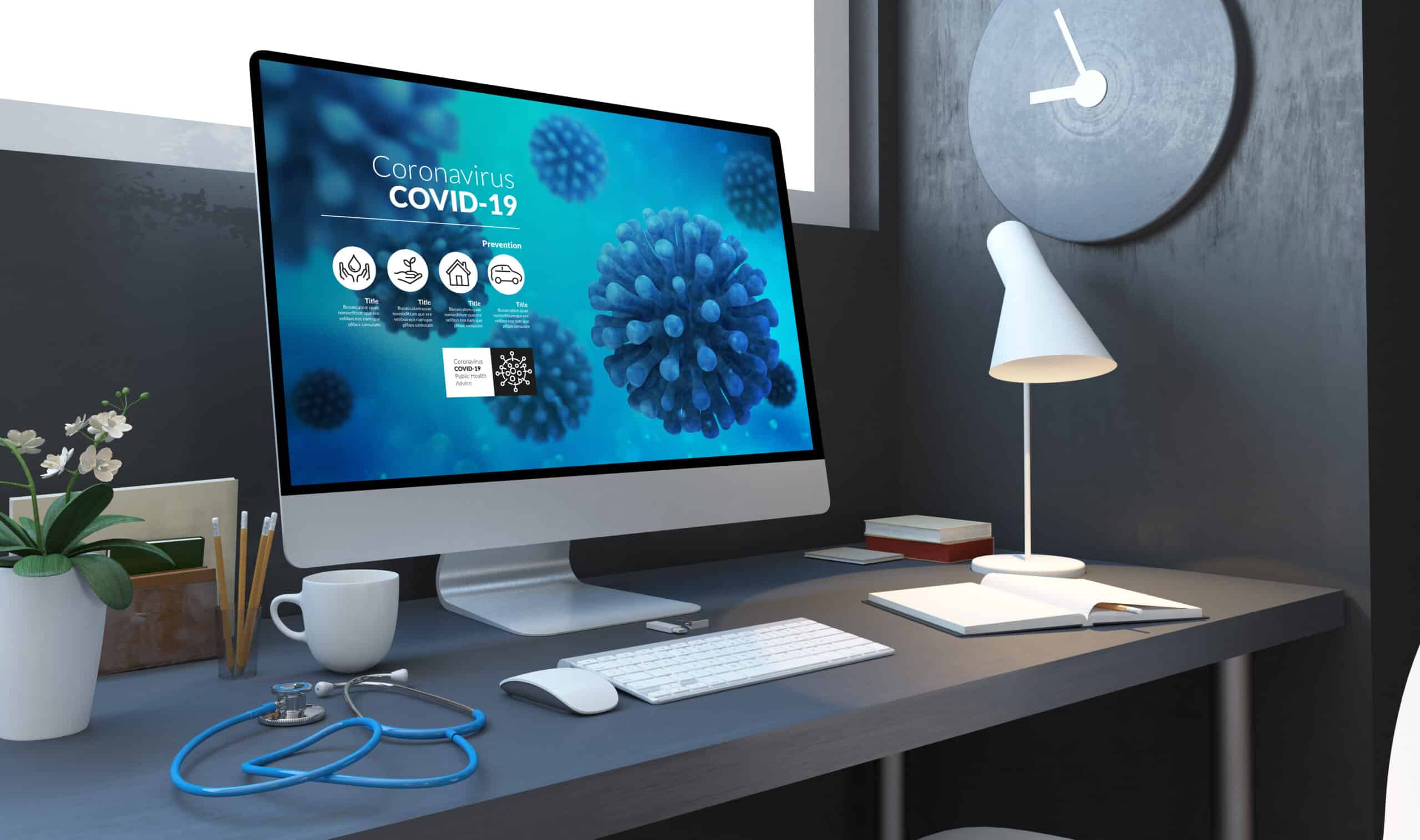 Here are some common COVID-19 scams to avoid:
Vaccine claims.

Scammers have tried to sell people phony vaccines since the beginning of the pandemic. Ignore anyone that requests you pay for a vaccine or pay for a spot on a vaccine waiting list. Remember that vaccines are

free of charge

to all people living in the U.S.

False contact tracers.

If a legitimate contact tracer contacts you about a possible exposure to COVID-19, they'll ask about your health information and places you've visited recently. If they ask for financial information, payment, or Social Security number, it's a scam.

Phishing from the CDC, WHO, or U.S. government.

Be wary of any emails, text messages, phone calls, or voicemails disguised as legitimate organizations releasing information about COVID-19.

Phony test kits, treatments, or donation requests.

Many scammers try to sell COVID-19 test kits, antibody kits, or miracle treatments without any proof that they work, or even any physical products. Some scammers pose as nonprofit organizations asking for donations as well.

Do not donate or pay for anything without verifying the source.
For more information on COVID-19 scams, head to the FTC website or the Federal Communications Commission (FCC) website.
Unfortunately, some fraud attempts are so convincing that they work. You may not have realized it was fraud until your credit card has been breached or your sensitive information has been stolen. What do you do then? 
How to Mitigate a Successful Fraud Attack

Your first course of action to take will depend on the type of security fraud you're dealing with.
Financial information theft
If you realize you've accidentally given away banking or financial information, the first thing you should do is freeze your bank accounts and credit cards. Always notify your bank that you may have been scammed so that they can be aware of any forthcoming fraudulent charges. Your bank will do what they can to protect your accounts on their end.
Also, make sure that all of your auto-payment services are notified. You may need to pay via check or ACH from a non-affected account until the issue is resolved. It's also a good idea to change your passwords for your financial accounts, too.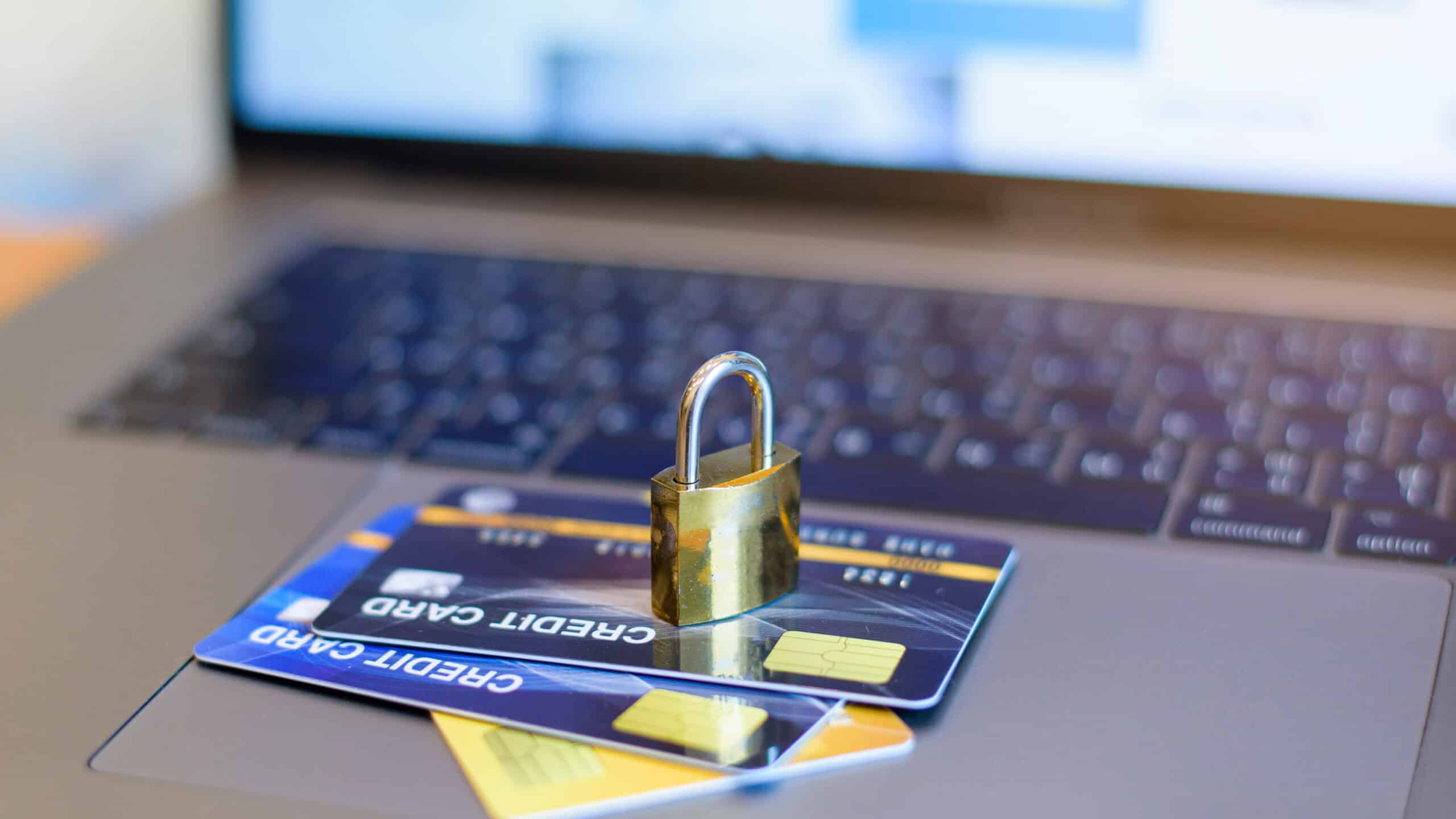 Personal information theft
If you gave away personal identifying information, like your Social Security number or date of birth, then you should contact all three credit bureaus and place a free 90-day fraud alert on your credit reports. You can also set up a credit freeze, which prevents your name from being associated with any request for credit. Taking these actions will help prevent a small information slip from turning into full-blown credit or identity theft. 
Here's contact information for all three credit bureaus:
Make sure to include the following information with your request:
Your complete name

Home address

Social Security number

Date of birth

Payment (sometimes you will need to pay a few dollars to complete the freeze — but only submit payment to these three bureaus)
In some cases, if your Social Security number was exposed, you will need to contact the Social Security Administration. You can get ahold of a representative at 1-800-772-1213 and let them know to flag any unusual activity associated with your number. Many of our clients also execute a yearly credit report just to make sure nothing untoward happens to their credit without their knowledge; even if you've never been scammed, this is a great practice to put into place.
EMAIL SCAMS 
If you've engaged with an email scam that you later recognize as a virus or an attempt to request your personal or banking info, make sure to let your email contacts know as soon as possible to ignore any odd correspondence from you. These scams can often find ways to access your contact list and even infiltrate your computer, so it's important to avoid the "spread" of these emails. Of course, if you share any financial or personal information, also follow the steps above.
Acknowledge the "Security Anxiety" You Feel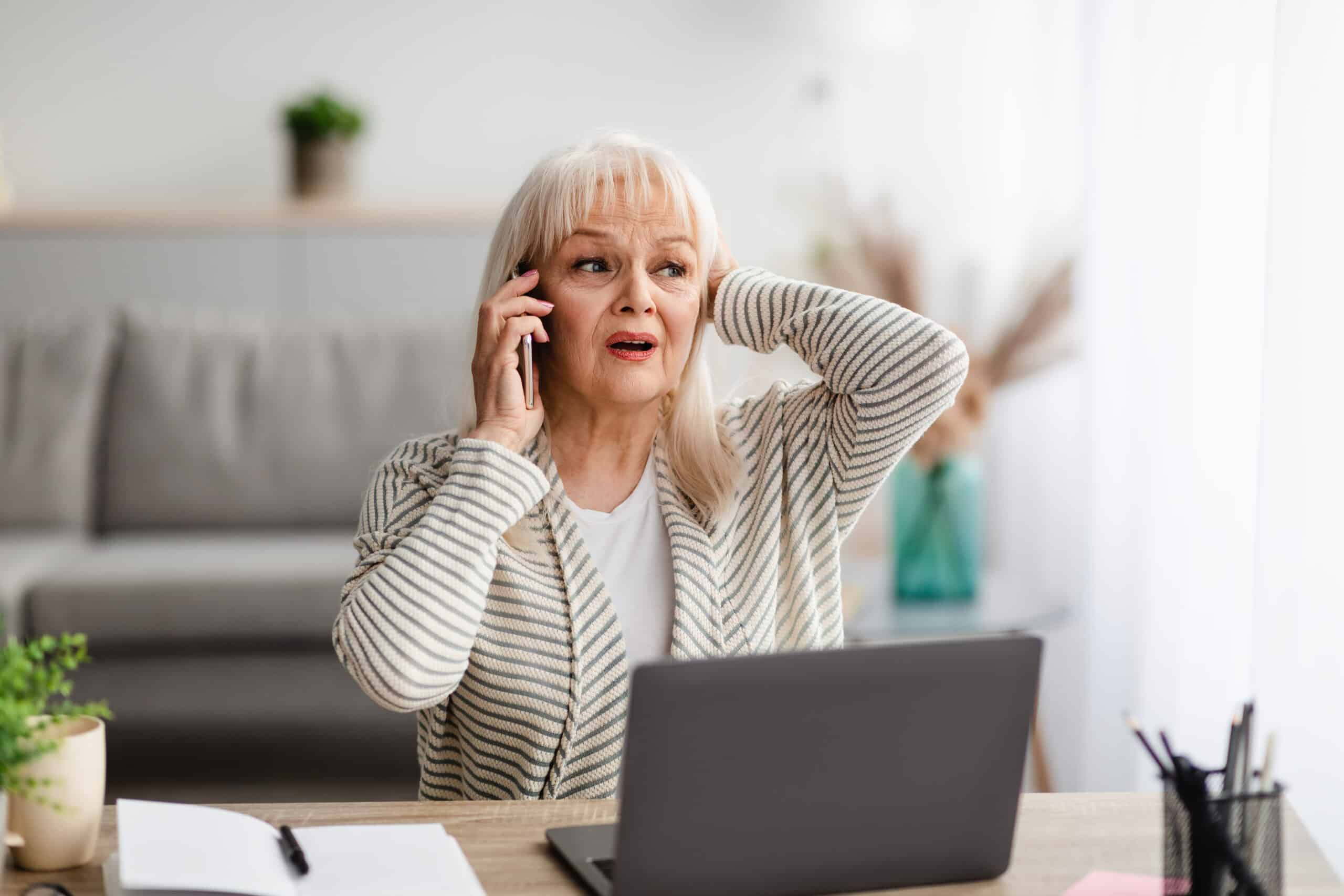 It's totally normal to feel anxious about these fraud attempts — even when you're pretty sure they're fake. Feeling security anxiety is okay, but do your homework to make sure the emails, calls, or texts you get are valid. No legitimate company is going to blame you for doing your due diligence, so don't be afraid to wait to respond until you validate that the request is real.
At Guiding Wealth, we also want to reassure you that you'll never receive an email or call from anyone other than our Guiding Wealth team (usually from Hannah or our associate planner). You may receive some account updates from TD Ameritrade, but you'll never be asked for confidential information unprompted. If you ever wonder if an email or call is legitimate, don't hesitate to call our office to double-check — just dial 214-810-3835. If you ever get an email asking you to share confidential financial information, flag it immediately and call us!
These fraud attempts are getting more and more savvy, so make sure you always check before you share information.