If you're approaching the age of 65, you will soon be eligible for Medicare. As that date draws nearer, you've probably heard about Parts A, B, C, and D… but what do those different parts mean and which ones do you need? You might also wonder how much it will cost and what these plans cover (and don't). To help you understand your Medicare options, we're sharing some information about each plan and who they are meant to benefit.
First, though, we want to answer the question: "What is Medicare?
Basic Background on Medicare
On July 30, 1965 President Lyndon B. Johnson made Medicare into law. This new program allowed seniors (and later, disabled younger Americans) to receive healthcare they needed by providing "approved" insurance plans to fit their needs. It was (and is) subsidized by the federal government, which means that our taxes help fund the Medicare program. This is intended to keep costs low and maintain regulated access.
Since 1965, the Medicare program has grown exponentially and now serves over 60 million people. The Medicare program has also become more robust, with different plans to meet different needs. The most common parts of Medicare are ones you've probably heard about, but we'll break them down by parts below.
Different Parts of Medicare
According to medicare.gov, the basic components of Medicare are as follows:
MEDICARE PART A (HOSPITAL INSURANCE)
Part A is a monthly premium that covers inpatient hospital stays, care in a skilled nursing facility, hospice care, and some home healthcare.
MEDICARE PART B (MEDICAL INSURANCE)
Part B is also a monthly premium, and it covers certain doctors' services, outpatient care, medical supplies, and preventive services.
** Note that both Parts A and B are mandatory when you enroll in Medicare, or you'll be subject to penalties. 
THE MEDICARE ADVANTAGE PROGRAM (PLAN C)
Medicare Advantage (also known as Part C) is an "all in one" alternative to Original Medicare. These "bundled" plans include Part A, Part B, and usually Part D. These may be more cost-effective but often have a more restrictive network, meaning there are more rules for eligibility and less network flexibility. You are also not eligible for supplemental plans and the Part D "drug card" is tied to your plan, which means you may have less choice based on your individual needs.
According to Matt Vega, a health insurance broker, "a Medicare Advantage plan can be very inexpensive, even no monthly premium," which is why many people choose it. But Vega adds: "You will be restricted to the doctor network of the Medicare Advantage plan you take." So, even though buying a Medicare supplement plan can be more expensive, in many cases you will have more doctors to see without many restrictions.
Of course, Medicare Advantage plans range widely by state and area, so make sure to research what is available for you. Also note that these plans are run by private insurance companies and, as a result, can (and do occasionally) dissolve which will leave you scrambling to find coverage. With Original Medicare, if one offering is removed, you will be placed in a similar program by default.
MEDICARE PART D (PRESCRIPTION DRUG COVERAGE)
Part D adds prescription drug coverage to Original Medicare. These plans are offered by insurance companies and other private companies approved by Medicare. Medicare Advantage Plans may also offer prescription drug coverage that follows the same rules as Medicare Prescription Drug Plans.
These Part D plans work by offering "tiers" of drug coverage. The infamous "donut hole" of Part D comes into play when the plan covers a certain dollar amount of your drug costs, or only covers generic prescriptions. After the initial coverage runs out (in 2019, Part D enrollees received $3,820 of coverage before they hit the donut hole), you're responsible for a percent of your plan's cost for prescription drugs (i.e. 25% of the cost of the drug).
Sound like it can get expensive fast? Luckily, there is a fail-safe here for people who need a lot of medications or high-cost drugs like insulin. At a certain point depending on the plan, catastrophic drug coverage kicks in. This will cover your out-of-pocket costs past a certain "donut hole" expense, and you will have your prescription medications covered for the rest of the year. Of course, not everyone hits that catastrophic coverage, so it's important to plan on spending a few thousand dollars out-of-pocket each year for medications if you're dependent on them now.
To make sure you find the right Part D coverage for you, you need to be ultra-specific about the name of the medication, the dosage, and how often you take it. This will help a Part D broker help you find the right drug card.
MEDIGAP INSURANCE
Medigap insurance plans help cover copays, deductibles, and coinsurance related to Parts A and B of Medicare. For these plans, you'll pay a monthly premium that covers some (not all) of your out-of-pocket costs for doctor visits, hospital stays, etc. Of course, premiums and coverage depend on the plan, which differ by state and your age. For many Medicare enrollees, the best part about these insurance gap plans is their guaranteed renewal — even if you have health problems. This means the insurance company can't cancel your Medigap policy as long as you pay the premium. After you turn 65, you have 6 months to add these supplemental Medigap plans without being subject to a more in-depth application process, so make sure to do your research for these plans as you enroll in Parts A and B (which are required before you can apply for a Medigap plan).
There are a few different options available, but keep in mind there are new rules governing these plans starting in 2020.
So, Which Medicare Plan is Right for You?
Now that you have some understanding of the parts of Medicare and what they cover, it's time to talk about choosing the right plan(s) for you. Here are a few factors to consider when choosing a Medicare plan:
COSTS ASSOCIATED WITH THE PLAN
For each part of Medicare you enroll in (Parts A and B at least), you should know:
Premiums

Deductibles

Non-covered costs

Co-pays for hospital stays or doctor visits

If there is a yearly limit on out-of-pocket medical costs

Other coverage rules that may affect your costs
Another thing to keep in mind: how you'll pay for your plan. "If you stay with original Medicare and buy a Medicare Supplement plan," shared Vega, "you will pre-pay your medical claim. If you buy into a Medicare Advantage plan, you will occur out-of-pocket expenses at the time you use the plan." You may feel like you're paying more in premiums with Original Medicare and supplement plan, but you'll have higher coverage and may pay less out of pocket depending on your situation.
Out-of-pocket costs are also something you should talk to a Medicare expert about. In general, there's no limit on how much you pay out-of-pocket per year with your Medicare plan — unless you have supplemental coverage, like Medicare Advantage/Part C or Medigap insurance. With Medicare Advantage, plans have a yearly out-of-pocket limits.
THE PLAN'S COVERAGE
Before choosing a plan, ask yourself: How well does the plan cover the services you need? Medicare Parts A and B cover medical services and supplies in hospitals, doctors' offices, and other healthcare settings. With Medicare Advantage Plans, you will be covered in all the ways Part A and B offer, and there is a possibility a plan in your area will offer other coverage for drugs, vision, hearing, or dental. Of course, it depends on the plan.
Think about the services you'll actually need, especially if you have a certain condition or concern. Will you need specialist care? Imaging and testing? Make sure that your plan covers these scenarios without costing you an arm and a leg.
YOUR ADDITIONAL COVERAGE
Many times, people pay for other plans, policies, or legacy healthcare from their employers, and don't understand how this impacts their Medicare benefits. If you have other types of health or prescription drug coverage, make sure you understand how that coverage works with Medicare.
And if you decide to choose a Medigap policy to help pay your out-of-pocket costs, that will affect your deductible and coinsurance. Your share of the cost for deductibles and coinsurance is sometimes lower (or included) in many Medicare Advantage plans, and they may offer additional coverage for vision, hearing, dental, etc. This could potentially lower the costs of Parts A and B, and even D, for some seniors.
PRESCRIPTION DRUG NEEDS
Unfortunately, medications are not included under Original Medicare Parts A and B. Instead, you'll need to also enroll in Part D or have a full Medicare Advantage Plan. It's important to note that, for some plans, you may be penalized if you try to add on Part D later.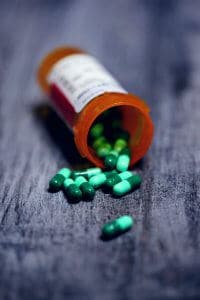 Before enrolling in Part D, you should also evaluate any prescription drug coverage based on:
What drugs will cost under each plan

Which drugs are covered under the plan's formulary

The coverage rules

Exclusions or maximums that may cause issues
If you choose Original Medicare for your coverage, you'll need to join a Medicare Prescription Drug Plan (Part D) to get drug coverage. On the other hand, most Medicare Advantage Plans include drug coverage. It's important to compare costs and drug availability between these plans and Original Medicare, however, to ensure you're not paying more and to ensure you can get the drugs you need.
YOUR HEALTHCARE TEAM
This is a big consideration — as it should be. When you sign up for Medicare, you may wonder if you can keep your current doctor or at which hospitals you can actually seek care. With Original Medicare, you can go to any doctor who accepts Medicare, but you will need to call and ask if that's their policy. In many cases, seniors can keep their doctors and healthcare network, but always check before enrolling.
With Medicare Advantage Plans, you'll need to choose a provider who is in your potential plan's network. You'll also need to figure out which hospitals and pharmacies are in-network. While some plans may offer out-of-network coverage or referrals, it's important to follow network recommendations wherever possible to keep your costs low.
Also keep in mind that not every Medicare doctor is accepting new patients, so you'll need to do some research when you first become eligible. You should also take into consideration the quality of care and if you like the options available to you. Look at the range of providers, hospitals in-network, and proximity of care before choosing a plan to make sure you're happy with your coverage before you need it.
Comparing Costs for Original Medicare and Other Plans
The biggest consideration for many people approaching 65 isn't necessarily the plan: it's how much it's going to cost. This is where things can get confusing. While Original Medicare may be more expensive (in terms of premiums) than Medicare Advantage plans, you can often access a more flexible network, add supplemental coverage to support your needs, and find care easier. Of course, this depends on the area and the plans available.
Also keep in mind that Medicare Advantage plans may seem more affordable, but they may go up in price down the road. Original Medicare offers stable plans that have supported millions of people in the past, and their price increases are usually much less dramatic than private plans.
To help you really compare value for your money, and to find the right plan for you, working with a Medicare broker or agent is a great option. Talk to your Certified Financial Planner™ if you're wondering how Medicare costs will affect your retirement plan, as well. Your planner may also be able to refer you to a Medicare expert they know and trust!