We all want to feel less busy, less stressed, and less like we're being pulled in a dozen different directions — especially after being hit hard by the COVID-19 pandemic in 2020. Between work, kids (if you have any), aging parents, finances, and general daily life, things can get hectic. That's why we at Guiding Wealth are all about finding and sharing tools that can make our clients' and readers' lives easier.
So today, we're sharing a list of tools and resources, some of which we discovered during quarantine, that can help make your life a bit easier. While most of these things can cost money, we know from our clients and our own experience that the investments are definitely worth it.
Tools to Streamline Daily Life
1. FOOD DELIVERY APPS
Doorstep delivery services were one of the most in-demand and popular tools everyone used during lockdown. In fact, food delivery apps like Grubhub and DoorDash saw their business more than double during the pandemic. They allowed people quarantined in their homes to safely buy meals from their favorite eateries, and local restaurants were able to keep business going during very unstable times.
2. GROCERY PICKUP SERVICES
Many people discovered (or rediscovered) an interest in cooking or a love of baking while in quarantine. Rather than risk a trip to a busy grocery store for ingredients, many offer grocery apps and websites allowed people to order their groceries and then pick them up curbside — without ever stepping inside. Franchises like Kroger, Walmart, Whole Foods, and Target offer this, as well as some other local chains. Check your local grocery store to see if they offer curbside pickup or delivery to your door through Instacart or Shipt.
3. HELLOFRESH OR BLUE APRON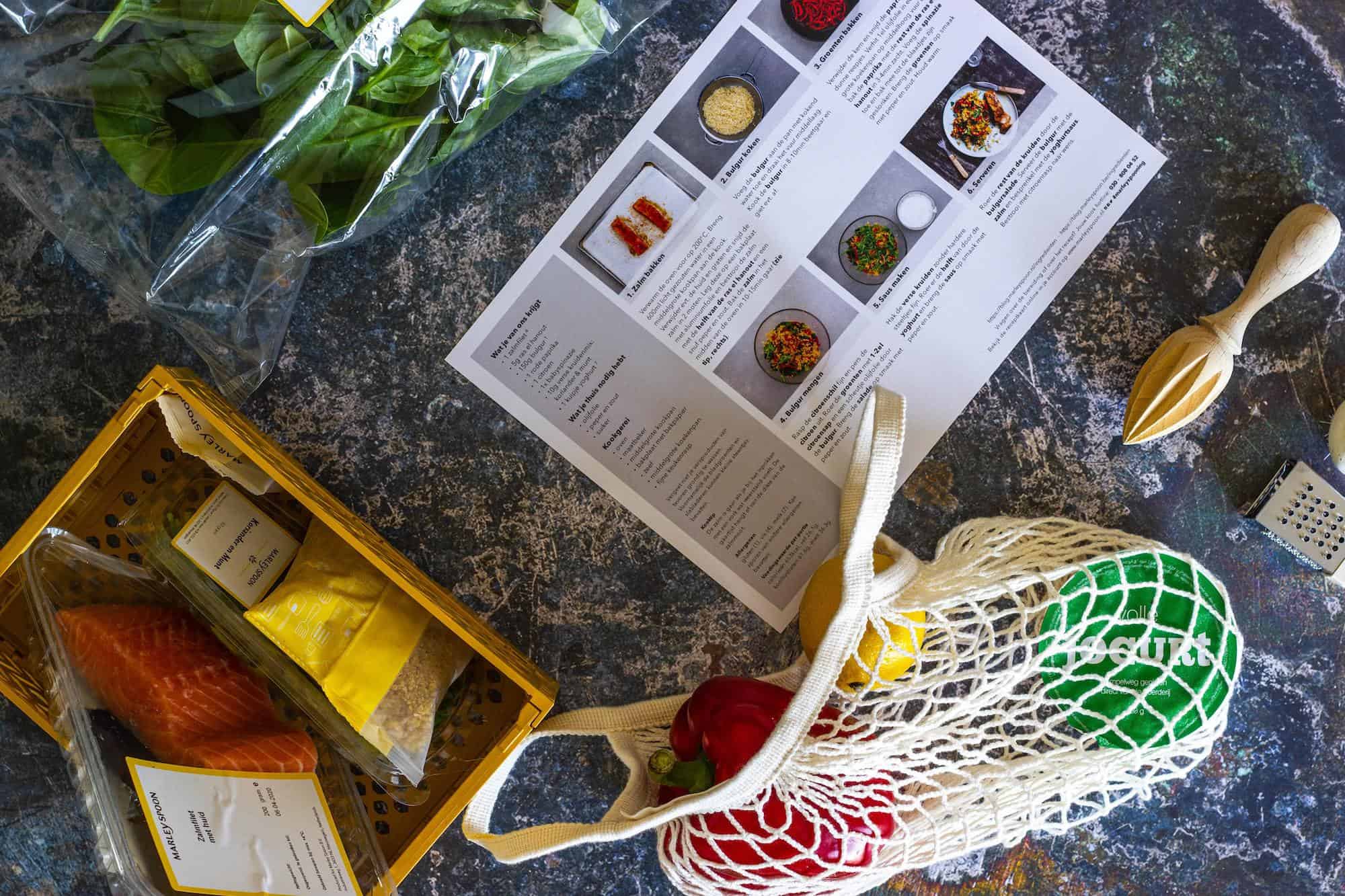 When we got tired of cooking meals from scratch or ordering takeout, there was another option: meal subscription services. There are many out there, but the ones we hear about most are HelloFresh and Blue Apron. These services deliver all the ingredients you need to make meals, and they tell you exactly how to prep and cook each meal! Meal subscription services are great for empty nesters and retirees who want fresh food but don't want to go shopping or make too much. They also work for really busy families who want good food but don't have time to shop.
4. HOUSEKEEPERS
A clean house is priceless, especially while in a pandemic. Busy families or older folks who need help keeping their home clean will find that housekeepers are worth every penny. If you ask around locally and avoid using a national chain service, you can find a great housekeeper who is affordable and reliable. Many local housekeepers also took extra precautions to minimize contact and prevent the spread of possible germs during quarantine.
You might hire a housekeeper who comes every 2-3 weeks or even once a month to manage laundry, deep clean, and more. This is a great service for anyone, but especially active retirees and busy families who would rather spend their time doing something else. 
5. ODD JOBS APPS
After spending so much time inside of our homes, many of us focused on home improvement while in quarantine. But for some, actually starting certain projects or completing certain tasks were too difficult or just not feasible. That's why apps like TaskRabbit and Thumbtack are so helpful for busy retirees or anyone who needs a little extra help getting things done. These services let you find trusted locals to complete household tasks like packing and moving, assembling a piece of furniture, fixing a broken appliance, painting, and more. 
Financial Apps for Managing Your Money
1. YOU NEED A BUDGET
We've talked about You Need a Budget (YNAB) before because we think it's just such a great tool for managing your daily finances and household budget. Essentially, YNAB allows you to connect your accounts, your cards, and any other expenses that you pay so that you can get a real-time picture of what goes where. Their platform and app are easy to use, especially if you're married or in a relationship.
2. GUIDING WEALTH DASHBOARD
Of course, we have to talk about our Guiding Wealth dashboard, which provides a total view of your accounts, whether it's checking, savings, retirement, college funds, or stocks.
This way, you get a really easy to read overview of your cash and assets, so you can stay on track with your financial planning goals. (For current Guiding Wealth clients, you can find your dashboard here.)
3. MINT
To manage your budget and monitor your credit, Mint is a popular app choice. Many people like it for its user-friendly design, as well as how it organizes and categorizes your transactions. You can also track your bills in the app and receive reminders when payments are due. Plus, all of Mint's features are free, including its credit monitoring service.
Services for Health and Wellness
1. ZOOM, FACETIME, AND SKYPE
Many local businesses and large companies struggled during 2020, but one that came out on top was online meeting platform Zoom. They reported higher sales and profit from May 2020 through July 2020 than all of 2019. Everything moved from in person to Zoom, from daily work meetings to special events to fitness classes and more. 
However, many of us used Zoom, as well as other meeting tools like Facetime and Skype, for staying in touch with our loved ones. When we couldn't fly home for the holidays or gather in person for birthdays, virtual meetings helped us feel less alone. 
2. TELEHEALTH AND VIRTUAL WELLNESS
Speaking of virtual fitness classes, telehealth and virtual wellness resources were another tool that helped us weather the storm in 2020, and continue to do so today. For those who are less mobile, can't drive, or prefer to avoid crowded waiting rooms, telehealth appointments were available. 
Virtual appointments aren't just for doctor's visits, either. Mental health counseling, personal training sessions, group fitness classes, — many of them went virtual for patient and provider convenience.
Fun Splurges That Are Oh-So-Worth It
We're sure that money management has been more stressful than ever over the past year and a half, but sometimes, splurging on something is exactly what you need to do to lift your spirits.
1. DECORATOR / ORGANIZER
This is something that Hannah benefited from in 2019. She worked with a decorator/organizer to work on her office space and house — and it made a huge impact. After spending so much time in our homes over the past year, you might've noticed that your home could use a refresh.
If you're not sure what to do with a space, all your stuff, or you need help organizing the things you need most, a professional organizer can be a huge help. Interior decorators are also great for designing your spaces in a way that are comfortable yet stylish. Ask for referrals from friends or family to make sure you find someone who matches your needs.
2. STORYWORTH
Parents and grandparents have a ton of stories, some of which you've never heard or thought to ask about. That's why StoryWorth is such a neat idea. It sends a weekly story prompt to your loved ones and they can write their responses. Then, the platform saves those stories and then creates a bound keepsake book for you at the end of the year. This is a beautiful gift for your parents and grandparents, but also for yourself. It's something you can all treasure for years to come. ​
3. AUDIBLE
Audiobooks are a lifesaver for anyone who loves to read, but may not have the time to sit down and focus on a book. Whether you want something to listen to while doing the housework, or live alone and want to hear a story told aloud, Audible is perfect. You can buy individual credits for books or they do occasionally have sales where you can buy a bundle of credits at a discounted rate. If you're new to Audible, they usually offer your first audiobook for free.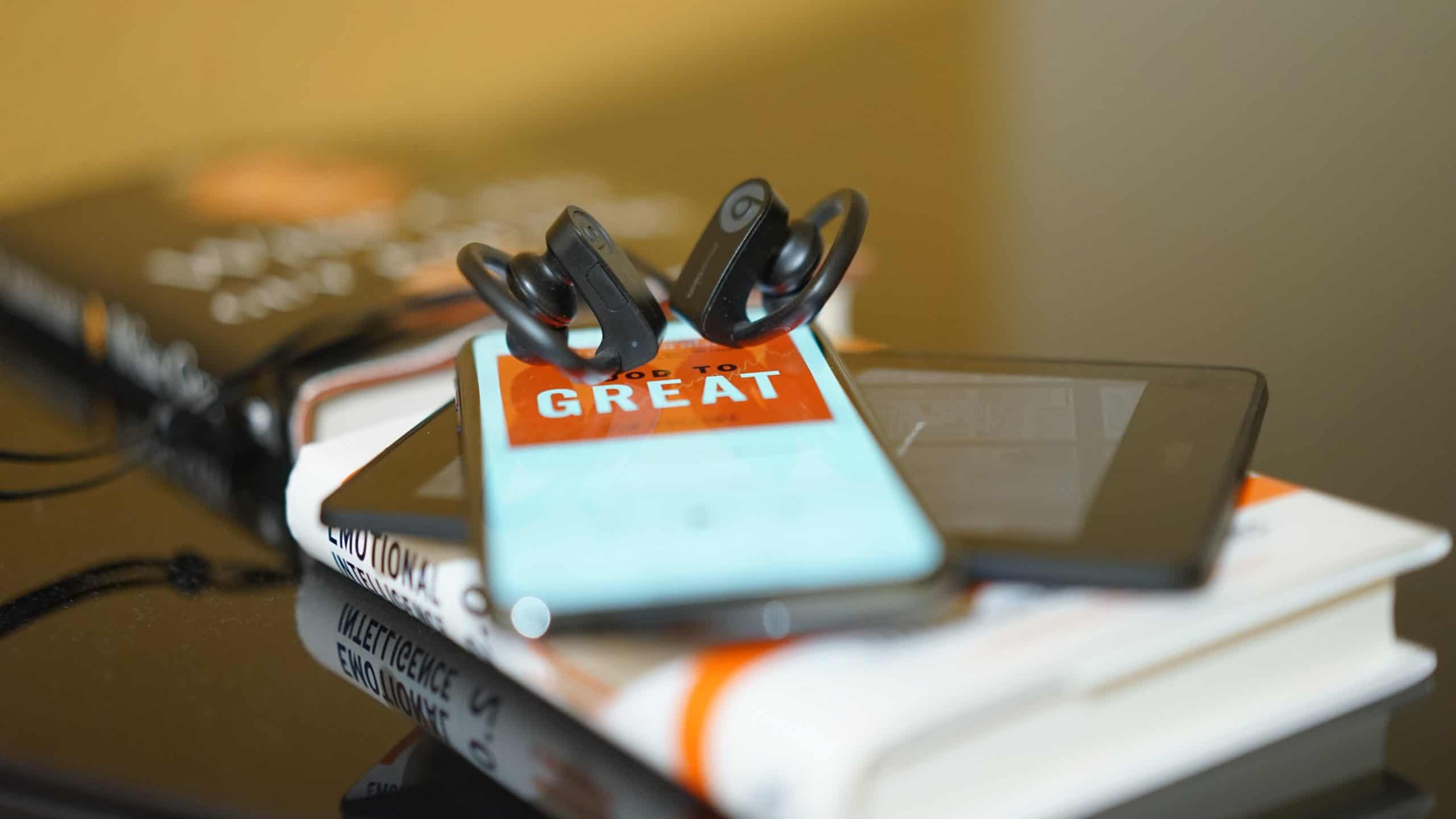 4. PROFESSIONAL PICTURES
With social media and the invention of smartphones, pictures feel like they're a dime a dozen. But professional pictures of the whole family make a great gift, and they're something you can display proudly for years to come. Professional photos cost more than a cell phone selfie, but they're beautifully posed and edited so that everyone looks great.
5. STREAMING SERVICES
Many of our go-to entertainment sources were restricted or just plain shut down in 2020. Watching new movies in the theater. Meeting friends and enjoying a meal together. Browsing bookstores or going shopping. These restrictions allowed us to explore new hobbies or revisit old ones we could do at home, but one thing many of us enjoyed was video streaming services. 
If you're a movie buff or TV fanatic, choose your favorite streaming service (or multiple services) like Netflix, Hulu, HBOMax, Disney+, or Amazon Prime. With so many movies, shows, and documentaries to choose from, streaming services are a valuable investment for when you're ready to relax at home.  
What Made Your Life Easier Over the Last Couple Years?
While this list is pretty extensive, we know it's not the end-all-be-all of resource lists. So we want to know: do you have a life-changing tool you want to share? Let us know in the comments or share it with us on Facebook. We'll make sure to add it to this list so other people can benefit from it!